Create your digital business card profile in 5 minutes
16th July 2022 | by Acan Shahid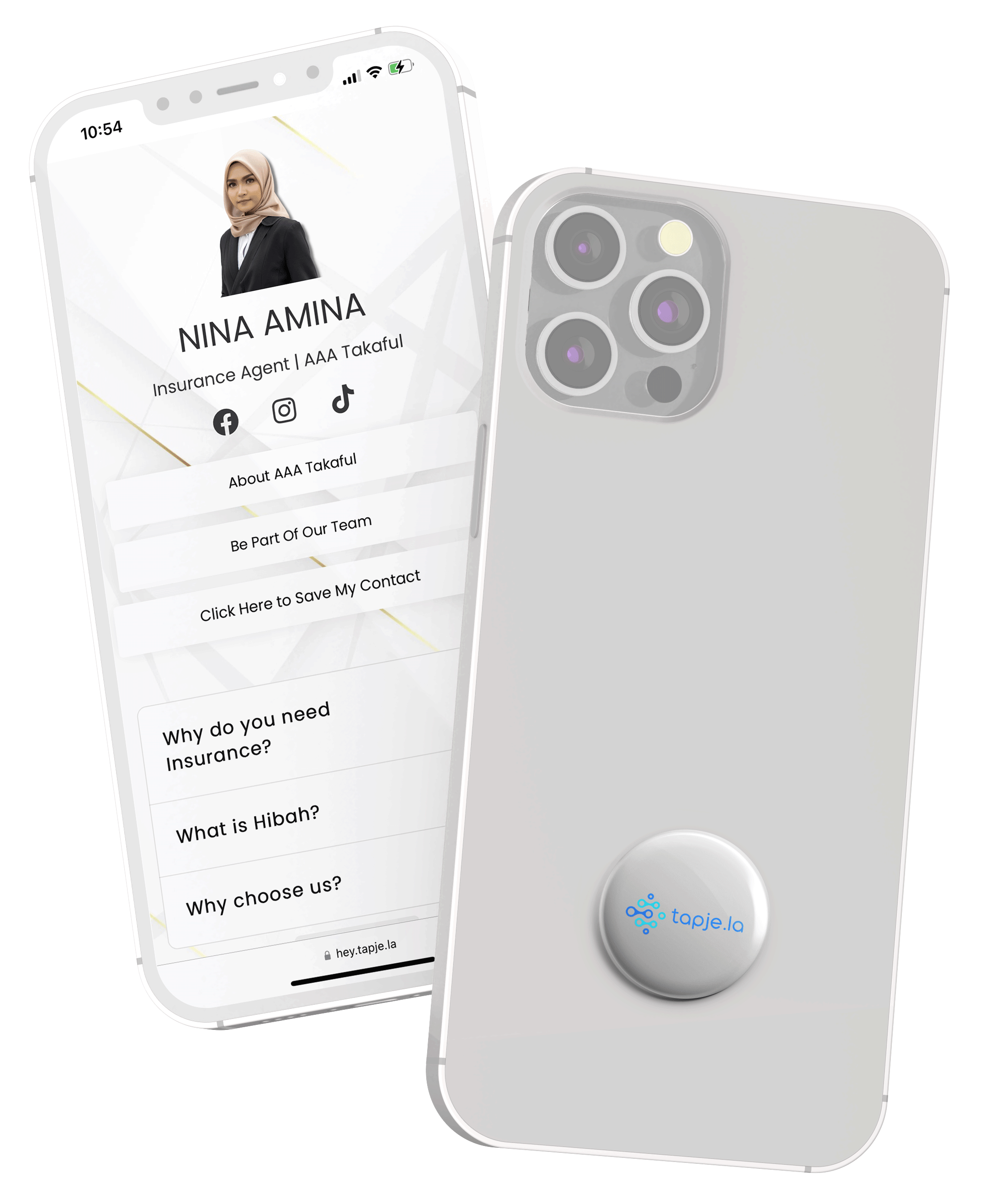 It is nothing impossible when you can create your business card in the fastest way. Yeah! All digitally by using tapje.la Bio link.
Suit with all types of business
When it comes to earning the trust of people with whom you do business, the essential thing is how your personality or appearance looks. Show them something WOW and make them interact with your passion.
All Small Medium Entrepreneurs shall own the digital business card when social networking with others. Share your profile seamlessly by tapping your card, tag, or wristband on the person you meet. People won't have to keep your traditional paper card and add their pocket load anymore.
Free your pocket from carrying the load
Eliminate the burden you or other people have to carry anywhere. At last, all those things will end up in the trash unless it is worth it and valuable to be engaged.
Show and edit your profile any time
Design your own by inserting the mandatory one.
1) Your profile photo.
2) Your name. What people should address you.
3) Your company name and about your company
4) How to contact you as a call to action
5) Link your social media account e.g Facebook page, Instgram, TikTok, Twitter, YouTube etc
6) Share your link and what product solution or service you are offering them.
For detail manual can refer here
You may edit it anytime and anywhere on https://hey.tapje.la /login
Save time and no human error
Let people save your contact number in one click. Then, they look back at your contact profile on phone contacts.
Easier right? Instead of asking for your phone number and name again and again. It seems sick and tired of typing manually whatever detail can get to reach you out.
Besides that, people may share their contact with connecting with you by putting their name and phone number via the link on your Bio link profile.
Save money
Use tapje.la lifetime with no cost subscription. It is already in one solution, package – psychical card and Bio link profile. Save up to 50% of your team from buying the traditional paper business card.
Let's go digital. Why still using to the old method? We are here and highly committed to bringing you stepping into a new world.