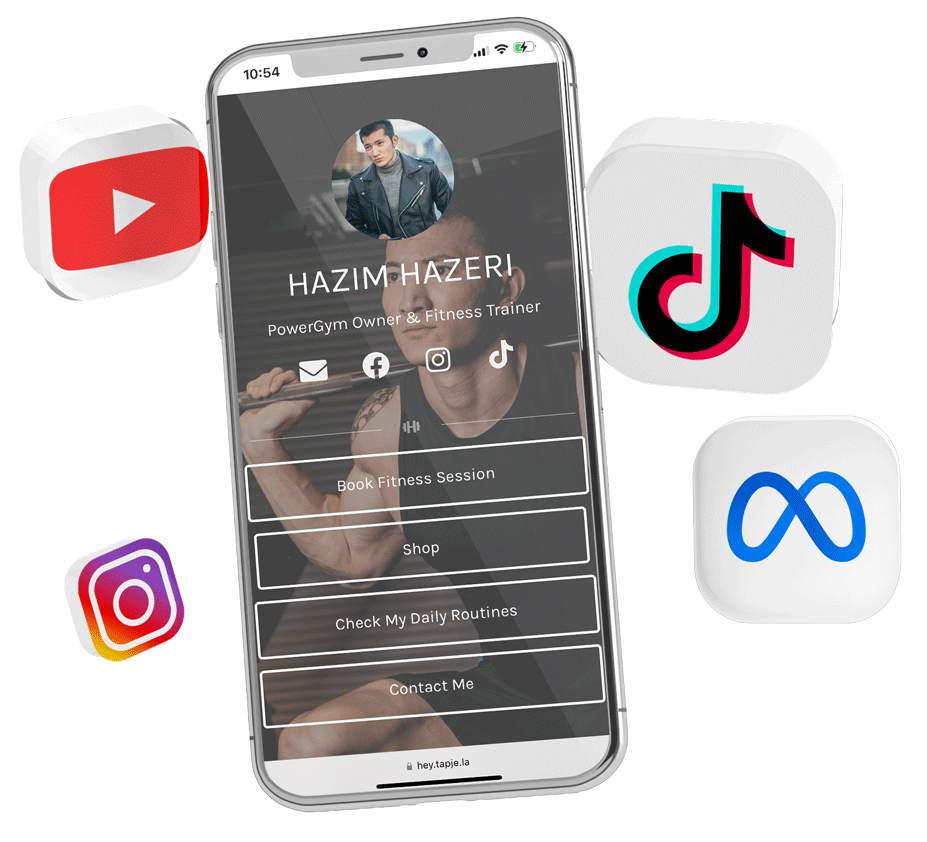 Link it everywhere
Your Digital NFC Business Card. Show your latest video content, tutorial, artwork, article, recipe, tour, store & many more 
Manage easily
Creating a tapje.la takes seconds. Use our simple drag-and-drop editor to effortlessly manage your content. tapje.la allows you to connect any links and effectively manage your audience.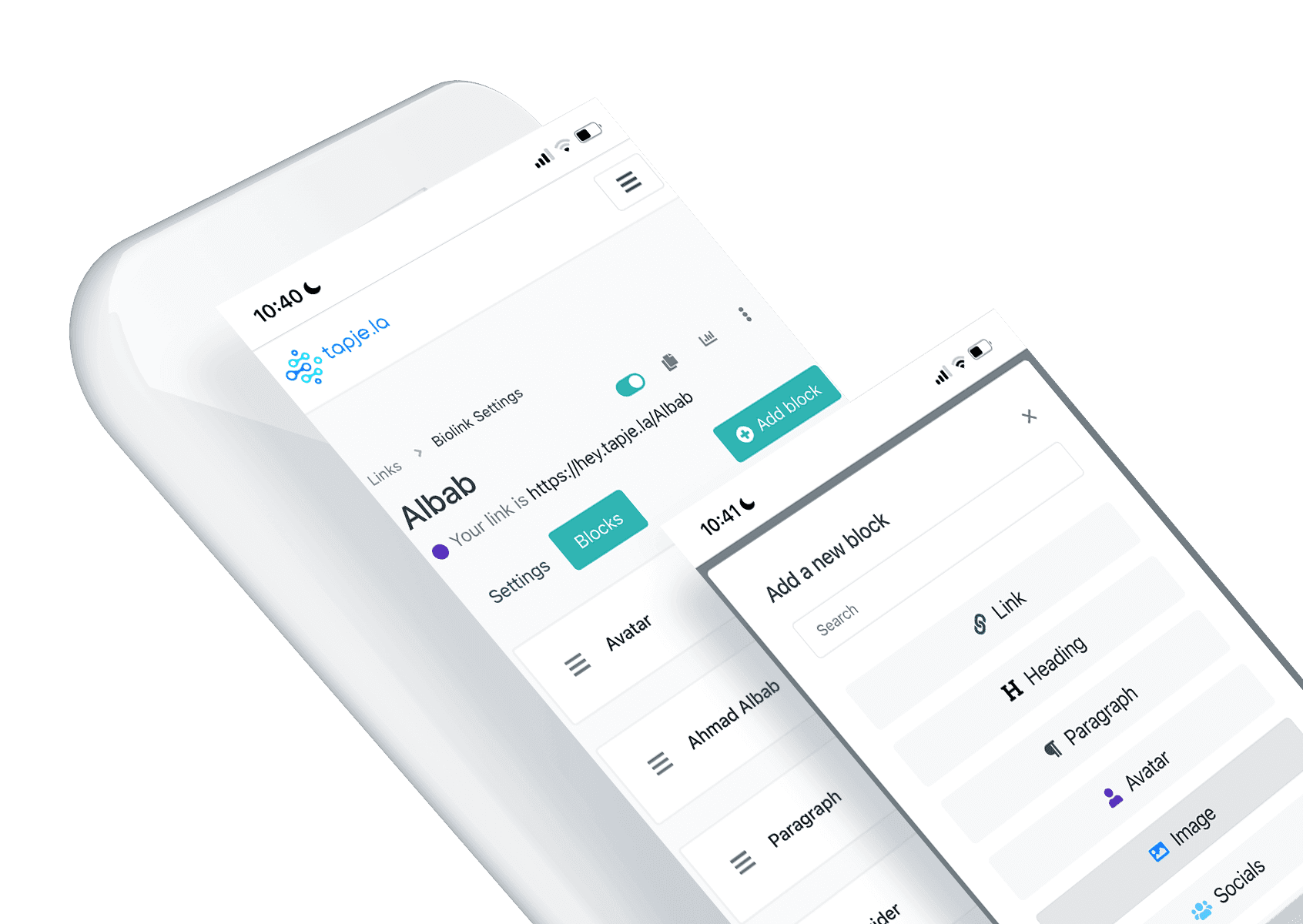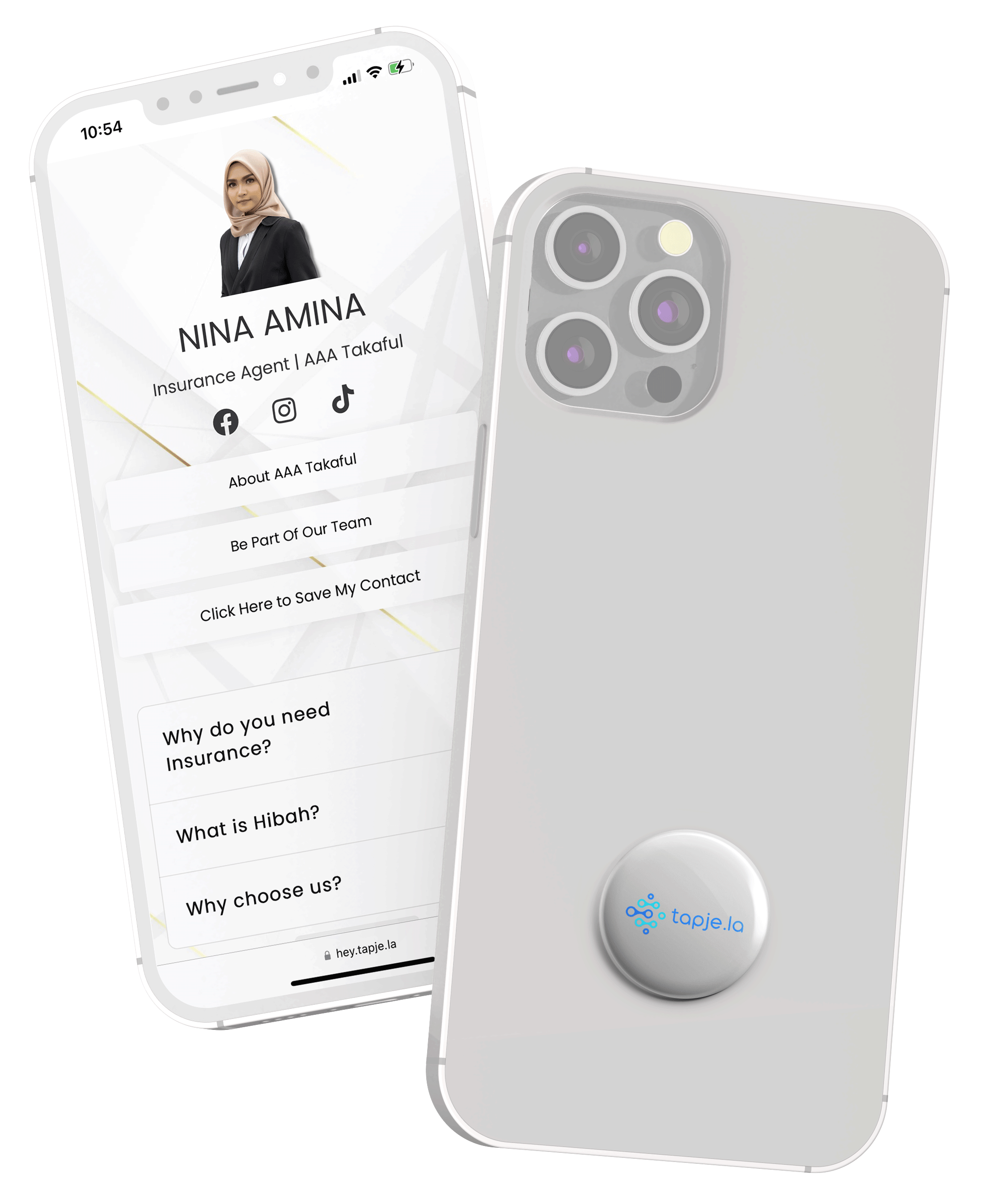 Safe. Private. Trusted
Privacy is non-negotiable. tapje.la is committed to protecting the privacy of you and your visitors.
Get detail social analytics
Identify, organize and manage your audience on social media.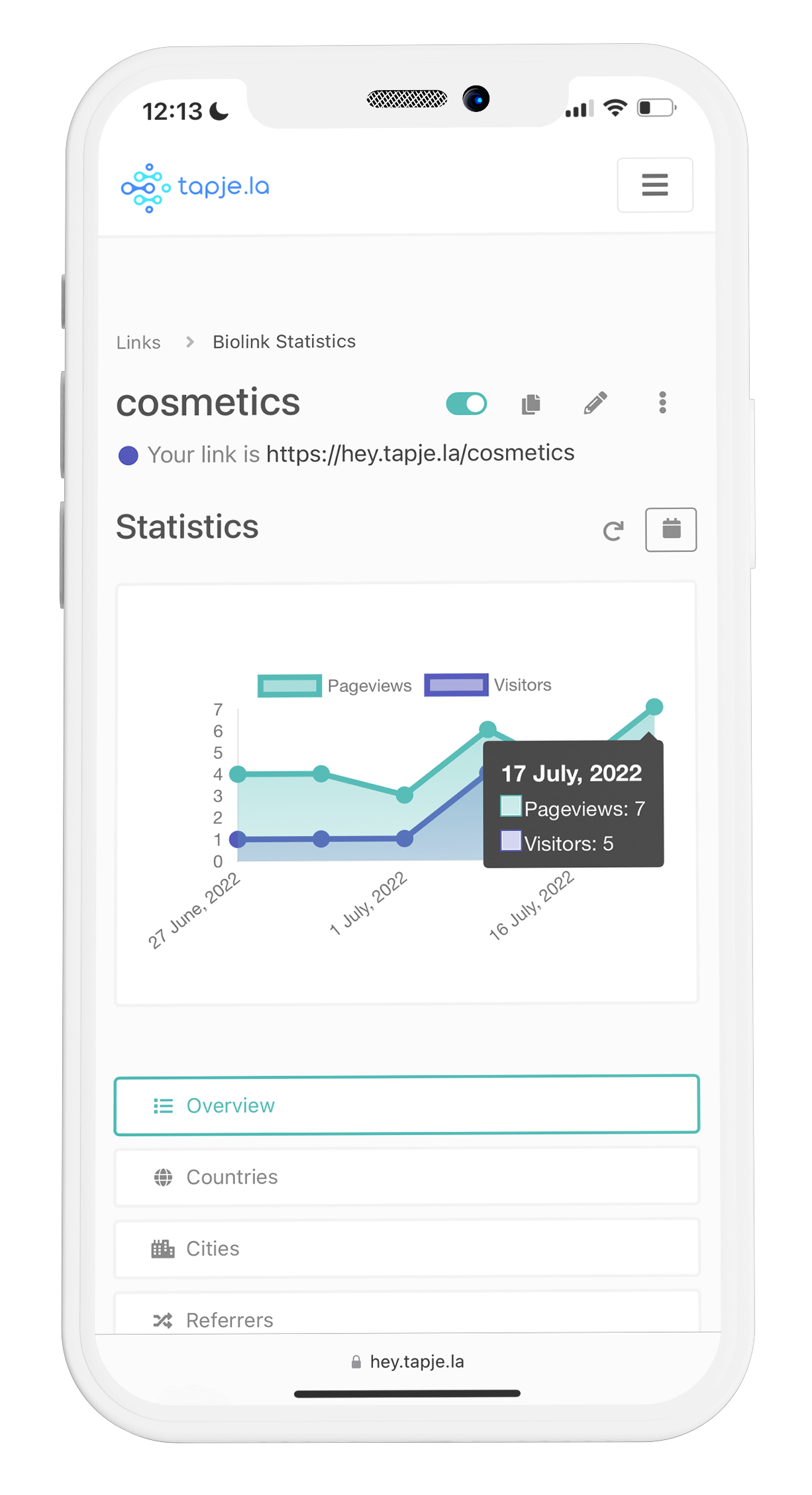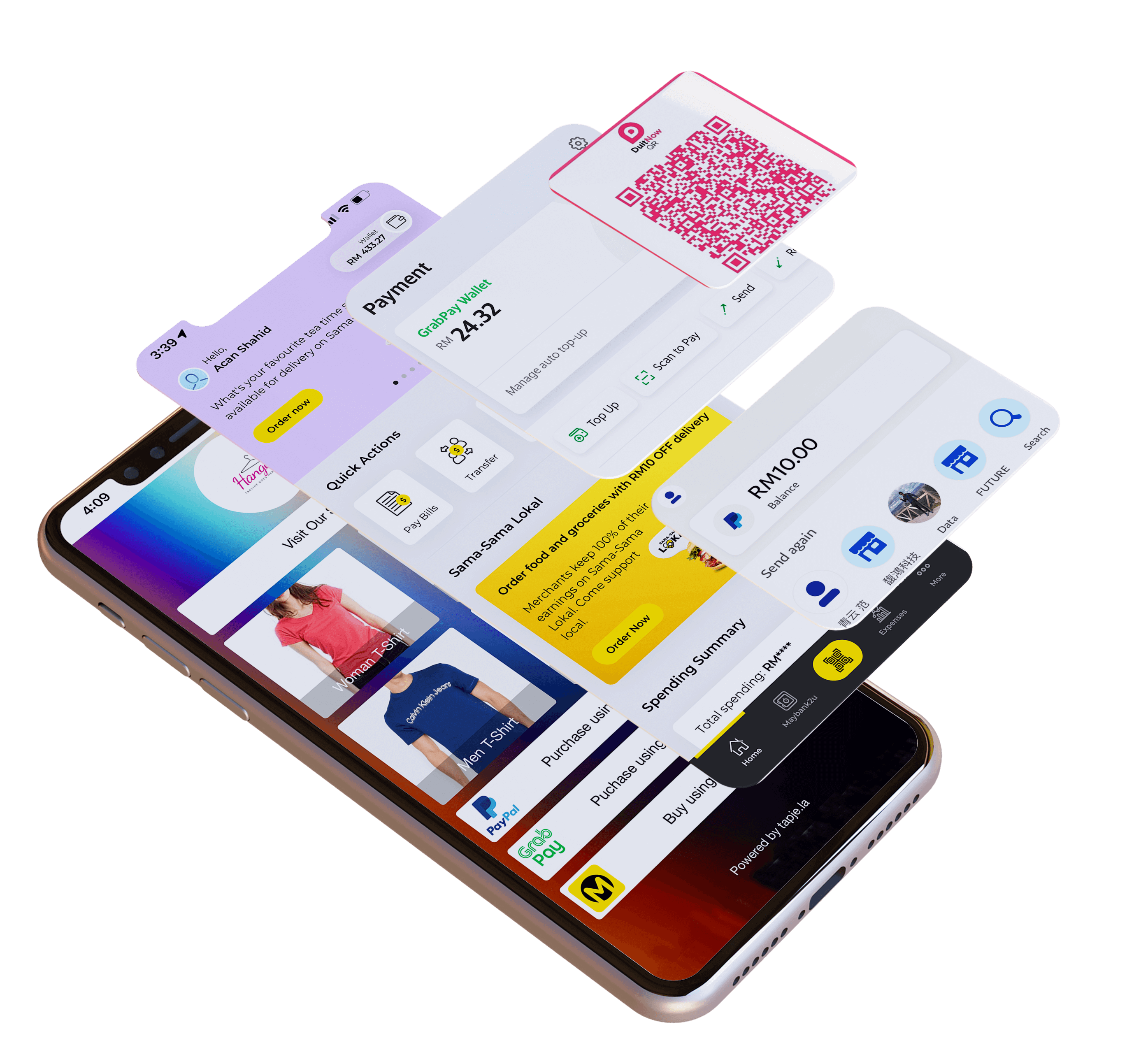 Collect payments easily
From tips for your content, to donations for your projects, let your fans & followers support you in monetizing your passions.
Branding
Custom your brand with a custom domain. People will aware of your brand instead tapje.la brand
Design
100% customizable by using a template. Your profile can be created in 5 minutes. Apply out-of-the-box design with custom CSS, JS and HTML.
SEO & Marketing
Set your simple google ranking. Describe meta description to let people know your service/ product offer.
QR Code
Fully featured QR code generator system with easy to use templates.
Custom colors with gradients
Custom logo
Vcard, WiFi, Calendar, Location etc templates
Shortened Links
Link shorteners work by transforming any long URL into a shorter, more readable link. When a user clicks the shortened version, they're automatically forwarded to the destination URL.
Tracking Pixels
Advance your retargeting campaign by using Facebook, Google Analytics, Google Tag Manager, LinkedIn, Pinterest, Twitter, Quora
Let's simplify your networking way
Your bio link. Your way.