How to create high quality profile photo
9th February 2023 | by Hezeri Hamdan
Your profile photo is your online presence's first and most crucial aspect. It's your digital first impression and sets the tone for your audience's perception of you. That's why choosing the right avatar or profile photo is essential.
A compelling profile photo accurately represents who you are and what you stand for and helps convey your personal brand. A professional, high-quality profile photo can establish you as an authority in your field and help build trust with your audience. It also shows that you take your online presence seriously and value making a solid first impression.
On the other hand, a low-quality, unprofessional profile photo can have the opposite effect and damage your reputation. It can make you appear unprofessional and unserious, causing your audience to question your credibility.
So, whether you're using your profile photo for personal or business purposes, invest the time and effort to get it right. A well-chosen avatar or profile photo can make all the difference in convincing your audience and helping you stand out from the crowd.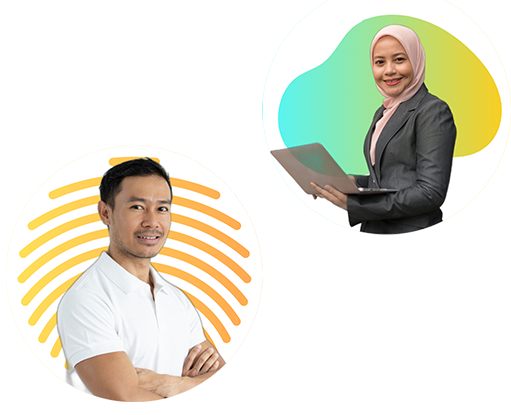 PFP Maker is a web-based software that allows you to create an awesome profile picture or avatar. In addition, it offers a wide range of customization options to help you design a unique and eye-catching image that accurately represents your brand or online identity.
With PFP Maker, you can select from various templates, add text, graphics, and logos, and choose from multiple colors and font styles. The software also features a simple drag-and-drop interface, making it easy to use, even if you have yet to gain prior design experience.
In addition to profile pictures, PFP Maker can also be used to create logos, graphics, and other visual assets for your website, social media accounts, or other online platforms. In addition, the software offers a variety of export options, allowing you to save your designs in different file formats and sizes suitable for various use cases.
In conclusion, if you're looking for a fast, easy, and affordable way to create an awesome profile picture, PFP Maker is a great option. Its wide range of customization options, simple drag-and-drop interface, and affordable pricing make it easy to create a professional and eye-catching profile photo that accurately represents your brand.